Tips & Trends | 06/04/2021
Baobab Oil: Benefits for Hair
At Vida Bars, we are in constant pursuit of sustainable and quality ingredients to create the absolute best shampoo and conditioning bars. One of those ingredients is baobab.
Is your hair undernourished and dehydrated? Is your scalp itchy and dry? if so, baobab oil benefits for hair can help you begin to solve these issues.
Firt Things First: What the Heck is Baobab?
Natural ingredients are becoming more important to consumers across America. However, for thousands of years, people have enjoyed using baobab. The fruit of the baobab tree is high in moisture, vitamin C, and other essential nutrients. Baobab oil benefits for hair are lauded for their effectiveness. Baobab provides several benefits. Before we divulge, we should recognize where baobab originates and why it's in our Reyna bar.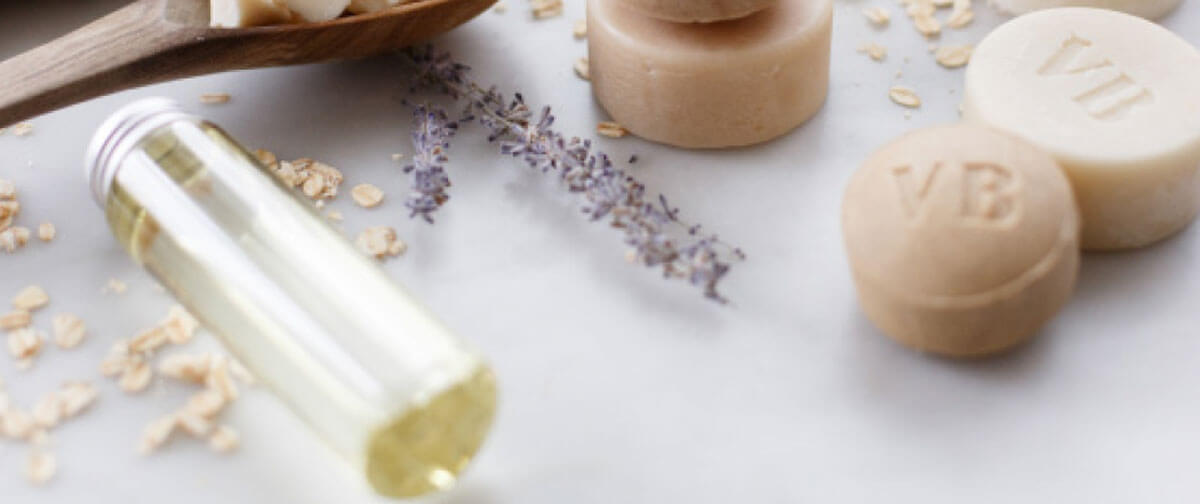 Baobab Oil: Composition and Properties
Composed of a mixture of fatty acids and vitamins, the composition of baobab oil is somewhat unique. The fatty acid profile of baobab oil boosts a distinctive trait: it contains nearly equal amounts of Omega-3, Omega-6, and Omega-9 fatty acids. The composition of the fatty acids will vary somewhat depending on: Tree locations, soil conditions, and climate conditions.
Since baobab oil is extracted from the seeds, the use of baobab is entirely sustainable. Creating sustainable products is a core tenet of the Vida Bar philosophy. You can feel good about how baobab oil for hair aligns with thoughtful consumption.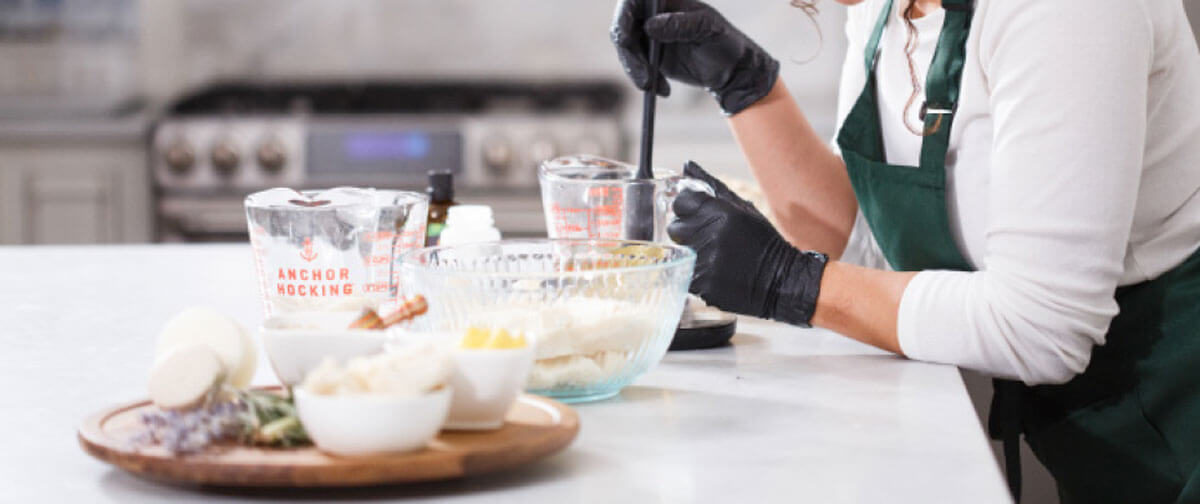 Baobab Oil: Benefits of Hair
Baobab contains an unusual combination of properties that is particularly beneficial for hair. With a significant amount of Vitamin E and a unique fatty acid profile, baobab oil benefits for hair are numerous.
Just as environmental aggressors can negatively impact your skin, so too can they affect your hair. One such factor should come as no surprise. "When it comes to environmental damage on hair, the biggest culprit is sunlight," says Diane Minar, senior scientist at Nexxus New York Salon Care. Repeated exposure to sunlight can cause damage to the hair shaft, weakening it. When your hair absorbs radiation from ultraviolet light, a breakdown begins. This breakdown produces free radicals.
A free radical is any molecular species that can exist independently, with only a single unpaired electron in its atomic orbit. Since electrons prefer to be in pairs, free radicals will scavenge the body, searching for other electrons. When we encounter free radicals, they bind to electrons and cause oxidative damage. When oxidation occurs, damage occurs to your hair's protein. Strands become dull, dry, and inflexible due to the damage wreaked on protein, the very building blocks of your hair. Unlike our skin, hair cannot trigger repair internally - we must treat it from the outside. Antioxidants, such as Vitamin E, can prevent damage from free radicals. The significant amount of this antioxidant is one of the many baobab oil benefits for hair. At a molecular level, antioxidants work by binding to free radicals. This can stop the damage that free radicals wreak on our hair. Vitamin E prevents collagen and elastin's breakdown and minimizes the effect of sunlight and pollution on our hair.
One of the many baobab oil benefits for hair is due to the evenly split fatty acid profile. Omega-9 (monounsaturated fatty acids): This fatty acid can penetrate the hair strands. It is particularly beneficial for brittle, dry, and damaged hair. Omega-3 and Omega-6 (polyunsaturated fatty acids): These molecules are heavier and larger, making it impossible for them to penetrate strands of hair. Instead, they sit on the surface of the hair. By forming a film, these fatty acids:
Prevent humidity from messing up your curls
Seal water inside of the hair
Provide emollient properties, making detangling curls much easier
Reduce static electricity
Additionally, the fatty acid film adds shine and gloss while maintaining an ideal balance of moisture.
Baobab oil contains several nutrients that are essential for hair growth and repair. Vitamin A keeps the scalp moist, stimulates hair growth, and repairs hair. Vitamin C, like Vitamin E, is an antioxidant that protects hair from damage done by free radicals. Additionally, Vitamin C boosts the production of collagen, enables iron absorption, and improves scalp health. Vitamin D encourages hair growth and repair by stimulating
hair follicles.
Our toning bar is named after Reyna, Ana's grandmother. Reyna was the first person Ana ever saw use toning shampoo. Thanks to the shampoo and conditioning bars' blue and purple tones, our Reyna toning bars help keep blonde, silver, and caramel hues bright while eliminating brassiness. In addition to other color-safe ingredients, the Reyna bars feature baobab oil. As mentioned before, baobab oil benefits for hair are numerous. Since baobab oil contains a concentrated amount of Vitamin E, the antioxidant prohibits oxidation. As such, baobab oil prevents color-treated hair from fading.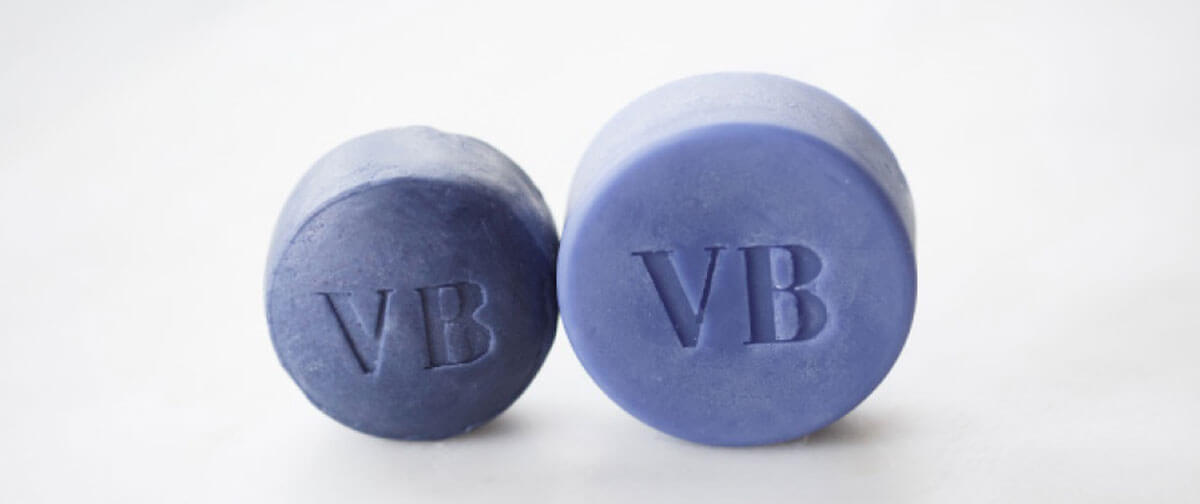 The Reyna Conditioner Bar
The Reyna conditioner bar is crafted with essential ingredients to deliver moisture and strength to dried out and brittle strands. Cupuacu and argan butter hydrate hair while baobab promotes strength and prevents
hair breakage.
While not all Vida Bars have baobab oil (and therefore do not have the specific baobab oil benefits for hair) in their ingredients, we've carefully selected all ingredients with purpose.
Gentle Cleansing: Wash your hair without stripping natural oils.
Simple Conditioning: We create simple yet effective conditioners using only natural ingredients like avocado, murumuru (yes, that's a real thing), and mango.
Light and Natural Fragrance: Essential oils, not heavy chemicals, provide Vida Bar aromas.
Vida Bars are free of sulfates, silicones, drying alcohols, parabens, and harsh chemicals? Do you know what that means? That Vida Bars provide worry-free care for your hair.
Though our straight-haired friends will benefit from Vida Bars' use, it's important to note that Vida Bars are specifically formulated for all our curlfriends out there. Embrace your uniqueness and your authenticity - become a VidaBabe! Check out our Vida Bars Product Collection and follow us on Instagram @thevidabars.
Embrace Your Curls and Be Part of Our Story
VidaBabes Are the First to Know About New Products and Exclusive Discounts!