Hello Gorgeous Curls, Adiós Plastic.
Vida Bars Provides Salon Quality Products for Curly Hair While Minimizing the Impact on Our Environment.
Formulated without sulfates, silicones, parabens, artificial fragrances & phthalates.
CRUELTY FREE
HANDCRAFTED IN THE US
WOC OWNED
WE LIVE AUTHENTICALLY
if you follow our Instagram, you know!
WE STRIVE FOR IMPACT
we care for you, our community and the world. In fact, 5% of profits are donated to an educational fund for survivors of domestic violence.
WE VALUE DEDICATION
from formula creation to packaging details, we put in the extra effort.
Find the Best Fit for Your Curls.
Hair type, texture, and scalp concerns are all important when picking the best product for your curls. Let us help!
"My Curls Love Them"
"The Vida Bars are versatile. My curls love them. I haven't had any build up on my scalp like other shampoos and conditioner used to do. The fact that I can use them on all 3 of the curly heads in my house was a huge win in my book. Especially, since my youngest daughter has a type 4c hair. I used to have to buy a different shampoo and conditioner for each person. Now I don't have to and they last soooo long. I will not be buying shampoo or conditioner from any other brand. I'm a Vida bar girl through and through."
"Have Been The Saving Grace"
"When I ditched my flat iron and hair dye a couple years back I struggled finding products that were natural, friendly for curly/wavy hair, and didn't include plastic. Vida Bars have been the saving grace! I have all 4 original sets in my shower on a systematic rotation and wouldn't think of using anything else. They give my hair everything it ever needs so I can have confidence when rocking my natural texture in the professional world. I'm a customer for life!"
"I Can't Imagine Using Anything Else."
"I have loved using the Vida Bars on my naturally curly hair. They have brightened my grey, restored balance to my scalp and given my curls back their bounce. I can't imagine using anything else. My favorite Bars are the Hydrate and Balance bars."
"Immediately Made My Fine, Curly Hair Softer and More Hydrated."
"I love the Vida growth bars, they smell amazing and immediately made my fine, curly hair softer and more hydrated. I'd tried other shampoo/conditioner bars before Vida and the difference is vast, both in terms of usability and quality of product. I also really love supporting a woman-owned business that prioritizes sustainability, yet also provides such a lux and nurturing product that has made my hair happier over time! Thank you! I've also tried the clarity and hydrate bars, and they are incredible too!!"
"Amazing On My Sensitive Scalp"
"The Vida Bars is an incredible unique small business. Their products are quality and they are very attentive to their customers. I love the little pouches to store the bars. The Soothe shampoo bar is amazing on my sensitive scalp. Incredible lather and doesn't strip my hair. The Balance conditioner smells amazing and has amazing slip."
"Las Amo, Dejan Mi Cabello Limpio, Hidratado y Super Suave."
"Lo que me encanta de Vida Bars es que son una forma fácil de cuidar mi cabello ondulado sin sacrificar limpieza ni brillo. Las amo, dejan mi cabello limpio, hidratado y super suave. Creí que sería extraño usar productos en barra para mi melena pero es muy placentero, duran mucho tiempo y me siento bien de saber que estoy generando menos basura plástica. He probado casi todas las versiones y aún no tengo una favorita, todas me encantan!!!"
"My Waves and Curls Feel Healthy and Bouncy"
"I love Vida Bars!! The Growth Bars are my favorite - lots of slip which makes detangling easier. My hair feels moisturized without too much weight, so my waves and curls feel healthy and bouncy. I'm also so impressed with how long and how well the bars last! I keep mine on a soap dish that drains so the bars dry easily and can be stored in their drawstring bag. Additional benefits: perfect for travel and better for the environment!"
"They Leave My Curls Feeling Soft And Luscious."
"I have been using the Growth bars for about three months, and I don't see how I could go back to anything else. They leave my curls feeling soft and luscious. They also seem to last quite some time as I'm already three months in and I still have plenty of bar left on both of them! The fact that they are zero waste is an added bonus as well. Love my Growth bars and can't wait to try the others!"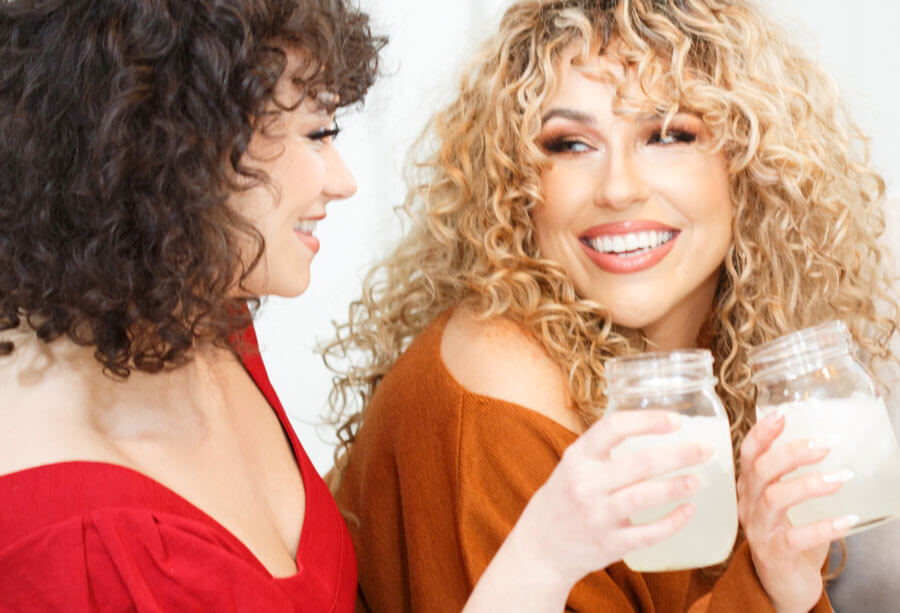 VidaBabes Are the First to Know About New Products and Exclusive Discounts!