There is nothing like the high of returning home from a shopping spree with loads of new beauty products. You bring home your shopping bags, unpack them, and display all of your fabulous new products on your vanity. Then, in the middle of your euphoria, you think, "oof... that's a lot of waste."
Your display is full of cardboard boxes, plastic bottles, and unnecessary chemicals. Don't worry, Curlfriends! We've all been there, which is why we have a list of ways to reduce waste created by the beauty industry. These methods are simple, effective, and achievable by everyone.
Why Reducing Waste is Important
Did you know that 550 million plastic bottles of shampoo are used and discarded every year in the U.S. alone? That's just shampoo. A typical person also uses conditioner, hair serums, a skincare routine, a makeup routine, and hair styling products. And us curly girls... have a hair product for every occasion. That's a lot of waste accumulated by each person trying to take care of themselves.
This waste is why sustainability is becoming a key purchasing criterion for many people. Smaller companies are making ethics and sustainability their priority. Great news, right? Not only are companies reducing waste in their packaging, but in their quality of ingredients as well. 
Because of this improvement, 85% of sustainable beauty products are considered a luxury, which means you could be using luxury, sustainable, ethically sourced beauty products in your routine. You can choose more wisely by doing a little research before you fork over your cash.
Steps You Can Take to Reduce Waste
If we want to reduce waste, we all have to do our part. That means changing our habits just a little bit. Don't worry! You can still have hair and beauty care products you love.
Here are some easy ways to reduce waste:
Go makeup-free more often

Use products in glass containers instead of plastic

Ditch disposables (cotton rounds, makeup wipes, etc.) and invest in reusables

Give up plastic packaged shampoo and conditioner

(Use Vida Bars instead)

Choose products with sustainable ingredients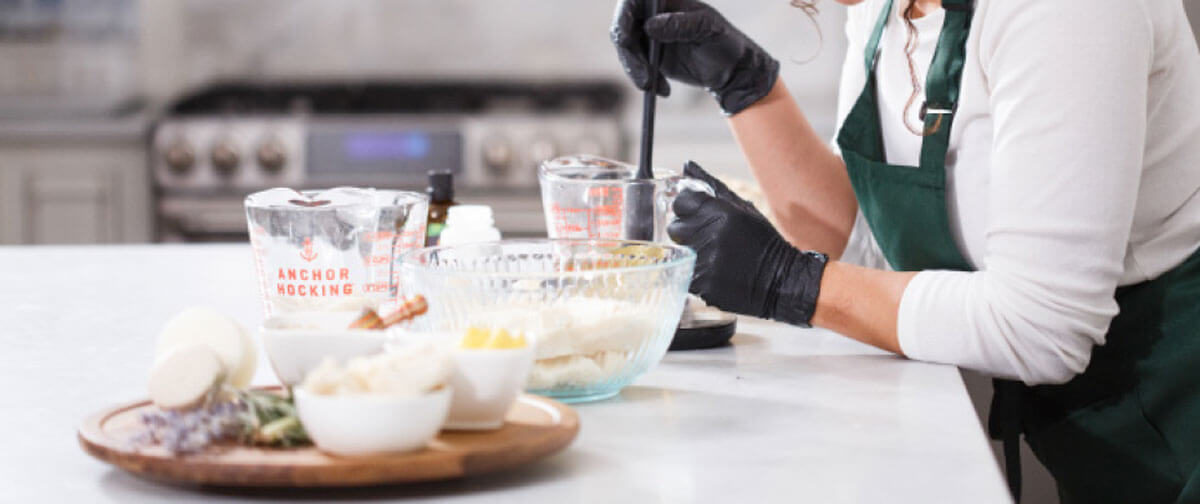 What Are Sustainable Ingredients?
No company is flawless when it comes to sustainability. But, some companies make it a priority to improve in the "green" department. These are the companies you want to partner with to reduce waste at home.
Choosing products that contain sustainable and ethically sourced ingredients can be as simple as doing a little research before you buy something that Sally in your Sunday School group recommended to you. Check the labels. Are the products labeled as vegan? Cruelty-free? Organic? Paraben-free? Labels are an excellent place to start, and knowing what they could mean is the key. 
Labels are a good place to start, but they don't tell you everything. Labels can say anything, but ingredient lists don't lie. For example, if you have a peanut allergy, you wouldn't trust a Reese's Peanut Butter Cup label that said "nut free." You'd flip it over and examine the ingredient list immediately because a Reese's Peanut Butter Cup without peanut butter is insanity. Do the same with your beauty products. What's actually in them?
Next, it's valuable to look at a company's packaging. Is the company at least making their packaging recyclable? Reusable? Do they ship their products in a ton of packaging and plastic? Avoid beauty brands that say they're sustainable but don't practice the concept.
Next, research whether a brand ethically sources their materials. Ethical sourcing boils down to the fair treatment of those that sources ingredients and the type of work environment they are provided. Are their employees being paid a living wage? Are they given a safe space to work? Do they donate to organizations that promote environmental improvement? Does the company's mission result in positive environmental and social change, or are they just greenwashing their consumers? Ah, yes. We brought it up! Greenwashing.
Greenwashing and What to Look Out For
Greenwashing is where doing your own research before supporting a company comes in handy. Unfortunately, you could be getting bamboozled, babe. 
Because consumers are more conscious about sustainability than ever, companies use shady advertising that makes them look environmentally responsible just to increase their sales. This practice is called greenwashing. 
If a company is spending more dough on making you think they're environmentally friendly, then they're spending on actually being ecologically friendly... run. 
Companies who greenwash their consumers usually show signs such as blatantly lying, providing vague information, and misleading labels. If something seems too good to be true, it probably is. If a company's transparency is lacking, that's a sign that they cannot support their claims.
Why Vida Bars?
Support companies like Vida Bars that maintain an open line of communication with consumers about their green efforts. 
Support companies that believe in their products and results rather than dollar signs and false claims. 
The entire process at Vida Bars, from sourcing to packaging, is environmentally friendly. The bars require no plastic use, are sulfate and silicone-free, and contain naturally-derived ingredients for all curl needs. 
We clearly label vegan bars in their descriptions, and all bars are gluten-free. 
Ingredients are listed and explained on every product, leaving no questions about their sourcing or claims. 
We don't say, "Say hello to gorgeous curls and adiós to plastic" for nothing. As a result, you will feel confident in your curls and your decision to reduce waste.
You're not dealing with just any hair care company when you trust Vida Bars with your money and hair. You're dealing with a company that cares about your satisfaction with ingredients, shipping, products, and everything in between. 
Curlfriends, make the switch if you haven't already! Your curls will thank you.
Embrace Your Curls and Be Part of Our Story
VidaBabes Are the First to Know About New Products and Exclusive Discounts!